Wispr
Brand Identity & Website Design, 2023
wispr.ai
Wispr is reinventing personal computing for an AI-first world with neural interfaces. The company's human-centered approach lets users interact with technology in a more natural way. Wispr believes in a brighter future for our relationship with technology. In late 2022, they had just come off of a $10M Seed II round from investors including Neo, Triple Point Capital, MVP Ventures, and Fred Ehrsam, the co-founder of Coinbase and Paradigm Ventures. At this inflection point, Wispr was looking to bring their brand identity into more alignment with their goals and company qualities.
I worked with Wispr to refine their logo, dropping the 'AI' and cleaning up the alignment and typography. As the centerpoint of the brand, I created a warm gradient, symbolizing the hopeful horizon of our relationship with tech and AI over the coming the coming years. Together, we moved their brand in a much more human and empathetic direction, using color and serif typography to inject humanity, approachability, and warmth to every brand touchpoint.
Webflow Development:
Finsweet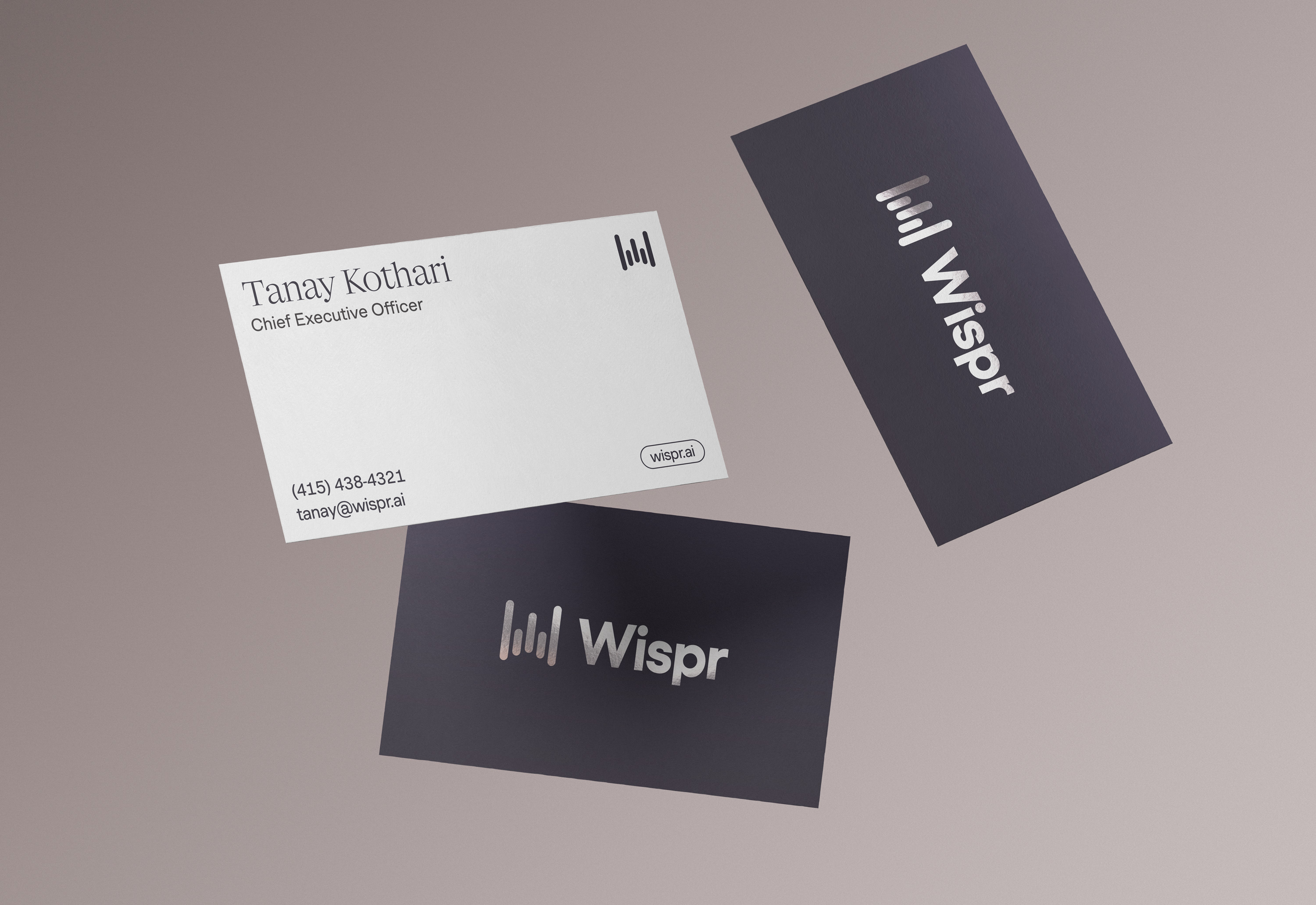 Digital brand guidelines delivered via
Standards
.